Timeline of UK LGBT Science
From LGBT Archive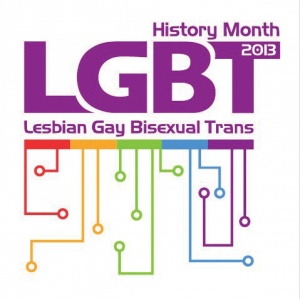 Timeline of UK LGBT Science
and Technology
1600
1625 Death of Francis Bacon (philosopher), early proponent of the scientific method.
1700
1727 Death of Sir Isaac Newton, possibly the world's greatest and most influential scientist.
1800
1840 Sophia Louisa Jex-Blake (21 January 1840-7 January 1912) was an English physician, teacher and feminist. She was one of the first female doctors in the United Kingdom of Great Britain and Ireland, a leading campaigner for medical education for women and was involved in founding two medical schools for women, in London and in Edinburgh, where she also started a women's hospital.
1859 Margaret Todd (c.1859 – 1918) was a Scottish writer and doctor who in 1913 suggested the term isotope to chemist Frederick Soddy.
1883 John Maynard Keynes, Baron Keynes of Tilton, CB FBA (5 June 1883 – 21 April 1946) was a British economist whose ideas have profoundly affected the theory and practice of modern macroeconomics, as well as the economic policies of governments. He greatly refined earlier work on the causes of business cycles, and advocated the use of fiscal and monetary measures to mitigate the adverse effects of economic recessions and depressions. His ideas are the basis for the school of thought known as Keynesian economics, as well as its various offshoots.
1887 James Beaumont Strachey (26 September 1887, London – 25 April 1967, High Wycombe) was a British psychoanalyst, and, with his wife Alix, a translator of Sigmund Freud into English. He is perhaps best known as the general editor of the Standard Edition of the Complete Psychological Works of Sigmund Freud...the international authority.
1897 First English-language publication of Sexual Inversion by Havelock Ellis and John Addington Symonds, the first medical textbook about homosexuality.
1900
1916 Patrick Trevor-Roper (7 June 1916 - 22 April 2004), British eye surgeon and pioneer gay rights activist, was one of the first people in the United Kingdom to "come out" as openly gay, and played a leading role in the campaign to repeal the UK's anti-gay laws.
1930 Peter John Landin (5 June 1930, Sheffield – 3 June 2009) was a British computer scientist. He was one of the first to realize that the lambda calculus could be used to model a programming language, an insight that is essential to development of both functional programming and denotational semantics.
1939 John Christopher Wells (born 11 March 1939) British phonetician.
1947 Death of mathematician and "non-practicing homosexual", G H Hardy
1954 Suicide of Alan Turing, mathematician and inventor of the science of computing.
1972 Tom Coates (Born 19 July 1972) is a technologist and early weblogger based in San Francisco, California who has been writing plasticbag.org since 1999.
1975 Jesse Bering (born May 1975) is the Director of the Institute of Cognition and Culture and a Reader in the School of History and Anthropology at Queen's University, Belfast, Northern Ireland. A research psychologist by training, he writes the popular weekly Bering in Mind a featured blog/column for the Scientific American website. Bering is notable for his frank and humorous handling of controversial issues in psychological science, especially those dealing with human sexuality.
1978 Sophie Wilson designed the Acorn Micro-Computer in 1978. She is a British computer scientist known for designing the Acorn Micro-Computer, the first of a long line of computers sold by Acorn Computers Ltd, as well as the instruction set of the highly successful ARM processor.
See also