GALHA LGBT Humanists
From LGBT Archive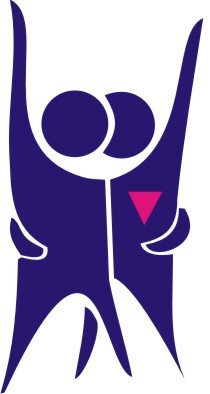 GALHA LGBT Humanists
(formerly the
Gay and Lesbian Humanist Association
) promotes
Humanism
and LGBT equality, working to combat prejudice and discrimination against humanists and lesbians and gay men.
History
Since 1979, the UK-based Gay and Lesbian Humanist Association (GALHA) has been promoting an awareness and understanding of the Humanist ethical outlook, bringing lesbian and gay rights issues to the attention of the public, and playing a full part in the campaign for lesbian and gay equality.
It was the prosecution of Gay News by Mary Whitehouse in 1977 which led to the birth of the Gay Humanist Group (GHG). Whitehouse became the target of vociferous protest, not least from the National Secular Society which had been campaigning for years for the repeal of the blasphemy laws. She began declaring in public that "everything good and true" that "every decent person believes in" was being undermined by "the humanist gay lobby". This was enough to set a few gays in the Humanist movement thinking. Although any formal lobby of this sort was at the time just a figment of Whitehouse's imagination, it seemed like a good idea to set one up.
A launch meeting of GHG was held in August 1979 during the Campaign for Homosexual Equality's annual conference in Brighton - an event which attracted 600 people. A speaker at the meeting sounded a warning that the small gains which the gay movement had made within the previous ten years could quite easily be wiped out as a result of the growing influence of evangelical Christians in the corridors of power. No doubt he had in mind the Nationwide Festival of Light - later to become Christian Action Research and Education (CARE) which, together with the Christian Institute, is still very active today in lobbying against lesbian and gay rights. It is this sort of Christian influence which succeeded in getting Section 28 included in the 1988 Local Government Act, strenously opposed attempts to get it repealed, and did its utmost to thwart attempts to lower the male gay age of consent to 16.
Before the 1979 CHE conference began, a half-page advertisement appeared in the Brighton Evening Argus. This was sponsored by 22 local Christian clergymen who stated their strong opposition on biblical grounds to the town hosting the conference. The founder members of GHG were in the vanguard of protest at this hostility, taking part in a demonstration outside the church of one of the clergy responsible. This was to be the first of many such direct actions which the group (later to change its name to the Gay and Lesbian Humanist Association - GALHA) became involved in over the following years.
GALHA is one of the few national lesbian and gay campaigning groups which is democratically run. It has acquired many loyal supporters all over the UK and abroad whose moral and financial support has sustained it. Its administration is carried out, and its activities organised, on an entirely voluntary basis. It has good reason to be proud of its long and continuing contribution to promoting Humanism and LGBT rights.
Charity bid and merger with BHA
During 2010–11, GALHA sought to become a registered charity, but was unsuccessful because of its campaigning activities. The Pink Triangle Trust, an LGBT Humanist charity, was originally set up to support GALHA, but the two organisations have now became quite separate.
At a Special General Meeting on 14 April 2012, GALHA voted to become a section of the British Humanist Association (BHA). It is now known as GALHA LGBT Humanists.
GALHA's Work
Holds regular open, public meetings in London with speakers and discussions.
Issues frequent press releases commenting on current affairs.
Maintains a website that promotes our work worldwide and links to other relevant online resources and organisations.
Maintains a moderated email discussion list for people to discuss LGBT and Humanist issues.
Carries out other occasional media work including radio, press and TV to promote its aims.
Makes submissions to government committees and responds to government consultative documents.
Supports demonstrations and other groups that advance GALHA's aims.
Provides stalls and information at as lesbian/gay, Humanist and other public events.
Organises an annual lunch to publicise the work of a public figure involved in LGBT rights and/or Humanism - and a residential weekend conference to help GALHA's strategic direction. Both events are open to the public - though the weekend incorporates the GALHA AGM where only members are entitled to vote.
Notable GALHA people
Chairs of GALHA have included:
George Broadhead was Secretary for many years.
External links
GALHA website http://www.galha.org
Heritage Pages https://heritage.humanists.uk/lgbt-humanists/ GALHA on Facebook http://www.facebook.com/GALHAuk