Peter Wells
From LGBT Archive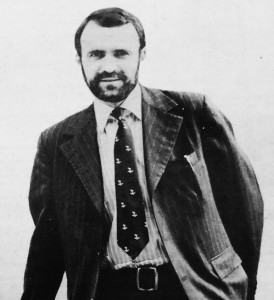 Peter Wells
(1947–1979) was a member of the
Croydon CHE Group
, which he joined in 1978, becoming a very active and outspoken member. In September 1974 he was sentenced to two and a half years in jail for having sex with two 18-year-olds. In 1978 Wells took his case to the European Court of Human Rights. The Court ruled that they believed they had been an element of force in his sexual activity with one of the youths and therefore the imprisonment was correct
[1]
. In February 1979 Wells was murdered in an unrelated incident. The
CAGS Tennis Group
later named a trophy in his honour.
[2]
Peter Wells was born in Bristol and grew up in Sanderstead.[3]
Further reading
Merrick Badger, The Story About Peter Wells, Glad to Be Gay /Purple White and Green, 2016.
External links
References
This article is a stub. You can help the UK LGBT History Project by expanding it.
↑ Merrick Badger pp 42-44 (2016)
↑ Out of the Shadows, page 52.
↑ Badger, page 5.